Thanks to Air Force Tech. Sgt. Liliana Moreno for this great article. Here's an excerpt, originally printed for the United States Department of Defense website:
TRAVIS AIR FORCE BASE, Calif. —
What if you are screaming for help, but no one can hear you? What if your life starts to crumble? Do you know where to turn or what options are available to veterans and service members?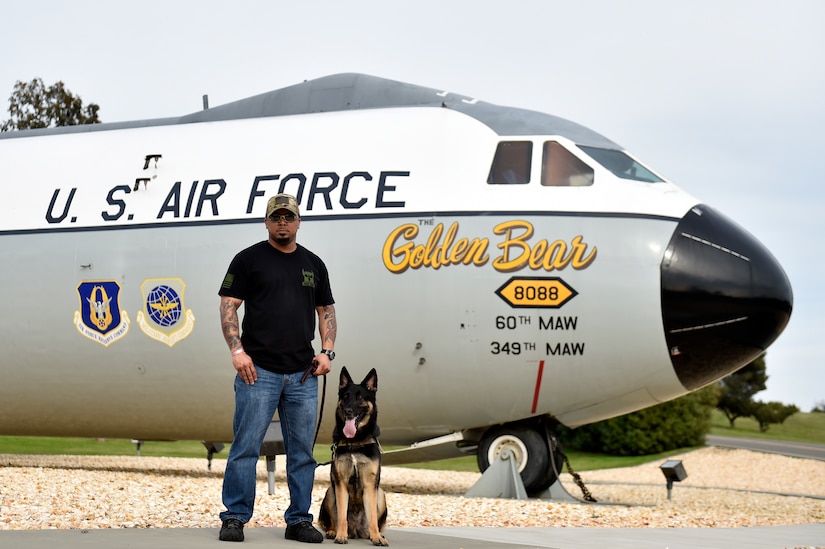 That is exactly how retired Air Force Tech. Sgt. Brandon Jones felt as he reached a breaking point in his military career and decided it was time to reach out to military agencies to get the help he desperately needed.
Jones reminisced on his childhood days growing up in Fayetteville, Georgia, and his love for airplanes.
"My dad would take me to the store and ask what I wanted for my birthday," Jones said. "I would always pick an airplane. I just loved them so much."
Post-Traumatic Stress Disorder
His love for airplanes is what brought him into the Air Force where, he honorably served for 11 years until he was medically retired due to post-traumatic stress disorder. The National Center for PTSD at the Department of Veterans Affairs describes PTSD as a mental health problem that some people develop after experiencing or witnessing a life-threatening event.
Jones served seven tours overseas as a logistics planner in support of operations Iraqi Freedom and Enduring Freedom.
"The level of stress that the combat tours bring takes a toll on you mentally, physically and psychologically," he said. "It was hard to come home and adjust."
Jones said he found himself coming home and being angry all the time. All he wanted was to be left alone."I'd often have nightmares and flashbacks about my comrades that didn't get to come home with me," he said. "I'd feel guilty, and I kept asking myself what I could have done differently?"
Read the article in it's entirety here: https://www.defense.gov/News/Article/Article/1496838/service-dog-lends-war-veteran-a-helping-paw/